Hi and a very big welcome to my cat hotel. This is my first go at doing a real web site so you will just have to be a little patiant with me. I hope to give you a lot of facts on cat health and show many of the foster cats that i have in care also lots of photos and storey's about my own cat gang there are a lot of them to come. I am 39 years old and i have been working for cats protection for some years now and i find the work very rewarding and sometimes it can be very heart breaking at the same time. So please have a good look around and sign my guest book.
I have been fostering cats and kittens for well over 10 years now and i will spend the rest of my life devoted to our feline friends.
If you like this web site then please take the time to vote for me thank you

Due to very personal reason i have not been fostering cats or kittens for the past 2 years but i am hoping to start again some day
Here are the names of all my cats purdy, misty, lulu,carla,toffee,tasha,jessy,shell,sooty,linus
Please join the cat hotel top 100 cat sites
thank you
Please vote for us click on the banner above or go to our voting page for all voting banners
thank you so much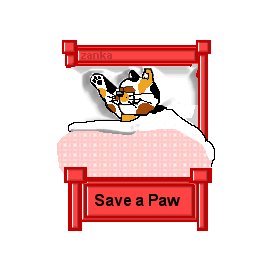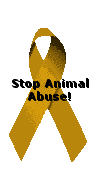 you are the
free hit counter
to visit my site since 20th of june 2002
Oh what unhappy twist of fate
has brought you to my gate ?
the gate where once another stood
to peg for shelter warmth and food
for from that day i`ceased to be
the master of my destiny.
While he, with purr and velvet paw
became within my house the law.
He scratched the furniture and shed
and claimed the middle of my bed.
He ruled in arrogance and pride
and broke my heart the day he died.
So if you really think, oh cat
i'd willingly relive all that
Because you come forlorn and thin
well.......don't just stand there
Come on in
Please take the time to visit this site and show your surpport